Discover how to get pregnant and have your healthy baby – naturally or with IVF.
Download a FREE copy of my Ultimate Fertility Guide to get started.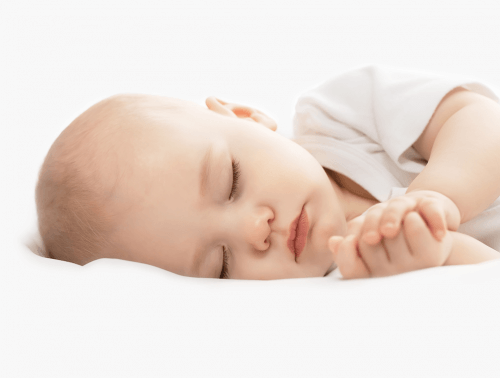 Proven effective fertility support you can trust.  Discover how to have your healthy baby – naturally or with IVF.
Download my Ultimate Fertility Guide – for free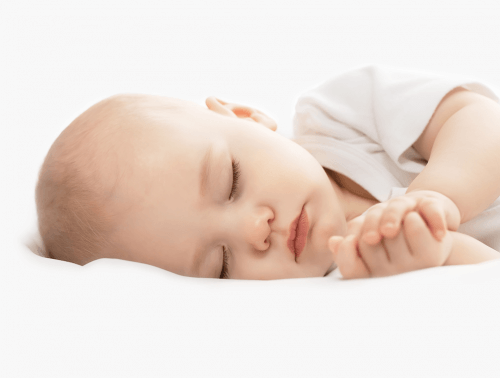 Starting a family should be an exciting, happy time…
Not this exhausting recurring pattern of disappointment.
Right now you probably feel stuck in a cycle of doing everything you can, failing to conceive, feeling deflated, and then stressing about what to try next. The harder you try the worse you end up feeling.
This journey is likely affecting your day-to-day life, emotions, confidence, finances, relationships, and most importantly your well-being. At times you might even feel like giving up completely.
There is a solution…
and to find it, you first need to know what the problem is!
I follow a simple natural principle understood for thousands of years:
EXCELLENT HEALTH
=
EXCELLENT FERTILITY
If your body won't let you create and sustain a pregnancy…
It's doing so for a reason. 
For conception to occur, nature requires you to have high reserves of stored energy, nutrients, and other vital substances to support your reproductive system, and nurture a pregnancy.
If any of these levels are decreased, then your body reduces reproduction temporarily (lowering your fertility), until these levels are restored.
If you're having difficulty getting or staying pregnant, then somewhere in the complex system that is your body, there's an imbalance – even if you feel healthy and even if you're experiencing 'Unexplained Infertility'.
And if you have been diagnosed with a physical issue such as: PCOS, Endometriosis, Cysts, Polyps, Fibroids, Irregular Cycles etc – then there is an underlying imbalance that is causing these issues to present themselves.
There is always a reason.
To find the right solution for you, we first need to discover what the problem is.
Your lowered fertility is a signal from your body telling you something is out of balance. This imbalance is unique to you – and before you try to treat it, you must first find out what it is. Then you can find the solution to having your baby.
My approach is based on the Classical Chinese Fertility Medicine system: one of the most knowledgeable and highly used natural healthcare systems in the world, for understanding and enhancing fertility health.
I've taken this ancient knowledge and integrated it with modern fertility methods, and the latest fertility research and discoveries. This has allowed me to successfully help thousands of people all over the world to transform their fertility health, and create their families.
I've created a 3-Steps to Pregnancy system, that allows me to strategically work through the most important aspects of a fertility journey.
When carried out correctly, you first find the root issue that's stopping you having your baby, and once this is known you are able to choose the right solution!
The 3-STEPS To PREGNANCY PATH
DIAGNOSE
First we need to diagnose what is stopping you getting or staying pregnant, and why you're experiencing this. We help you find the root cause of your delay, so you  know what to focus on for positive change.
DECIDE
Then we'll descide on a clear plan and strategy to navigate your journey, so you know: which treatments to do; when to do them; and how long to do them for. IVF is also discussed at this stage.
DELIVER
And finally we'll use the 5 Fertility Foundations ™ (diet, lifestyle, treatment, mindset and environment) to help you tranform your fertility for natural or assisted conception and healthy pregnancy.
Get yourself fully prepared for natural, or IVF conception and pregnancy?
Create a step-by-step plan of action and structure, so you know what to do at each step of your journey?
Become super fertile with the best natural support and treatments?
Build up your confidence in your ability to conceive?
Clear away all the overwhelm, anxiety and negative thoughts?
And finally feel like you're heading in the right direction to have your baby?
I had been trying to get pregnant for 2 years and had not been successful. I came to see Andrew before starting IVF and he suggested his special programme. I decided to give it a go and see what happens. After 1 cycle I fell pregnant. Andrew has looked after me through the whole pregnancy and I am over the moon. I'm just so pleased I didn't have to go through another IVF cycle.
Sarah Law, 33, Buckinghamshire
Following the wonderful experience of becoming parents to our beautiful daughter with Andrew's help, it was an easy decision to go back to him for assistance with baby number 2! Nine months later, we were welcoming a beautiful, healthy baby boy to our family… Once again we attribute this largely to the programme that Andrew devised for us. So, after being told that we would not be able to conceive naturally, within two years we have two healthy, beautiful children thanks to Andrew!
Leanne Mennie
After trying to have a baby for one year we decided we might need some help, and having heard about the intrusive nature of medical intervention we were keen to go down a more natural route. After just 3 months of treatment we fell pregnant, and Andrew's support continued throughout my pregnancy… I can't be anymore grateful to Andrew and the team at Natural Fertility Expert for helping to transform a particularly sad time of my life, into an amazingly happy one!
Simone Dews, Buckinghamshire
I loved how structured and organised Andrews programme and approach was. He started me off with a really thorough online health assessment and then created a unique support programme for me based on his 5 Fertility Foundations philosophy.
All I had to do was turn up to the online meetings and follow his advice as much as I could. It couldn't be easier, and it was basically all done for me. Almost no thinking needed, which was exactly what I needed to help me focus on staying calm. Plus he was always there in the background when I needed him, which made me feel safe.
After preparing on his programme for 3 months as he advised, I had my final embryo transfer – and it worked!! I was pregnant!!
Helen Richards, 44, Spain
I came to Andrew after being recommended by a friend. I did everything he told me to and I have had to stop the programme as I am pregnant!! He gave me further advice and support for the first 12 weeks of my pregnancy, and I am now 26 weeks gone and looking forward to my first baby at the start of November.
I genuinely believe that without Andrew's help this wouldn't have happened.
Mel Pinfold, Berkshire
During our first consultation, Andrew was very detailed and thorough in reviewing our lifestyle, diet, health history, current health and state of mind; he also looked at the results of the tests we had done previously and concluded that the treatment should focus on me. He suggested a mix of acupuncture and herbs. Within a few weeks of treatment, I fell pregnant. Andrew followed me throughout my pregnancy, making sure that my body was in optimal condition. He helped me alleviate some of the niggling symptoms of pregnancy such as morning sickness, heartburn and a terrible flare up of eczema.
Christelle Fraysse & Oliver Jauffrit
What has your path to parenthood cost you so far?
For many people it's not just financial, but emotional and energetically too! If you're feeling tired and a bit lost: it's time to try something different. Let's get to the root of the problem and create a well thought out, holistic plan of action to increase your chances of having your baby.
Andrew Loosely is The Natural Fertility Expert and author of The Ultimate Fertility Guide.  One of the most sought after consultants in the Fertility community, he is famous for helping thousands of people around the world to transform their fertility health, to conceive and birth their babies. Find out more