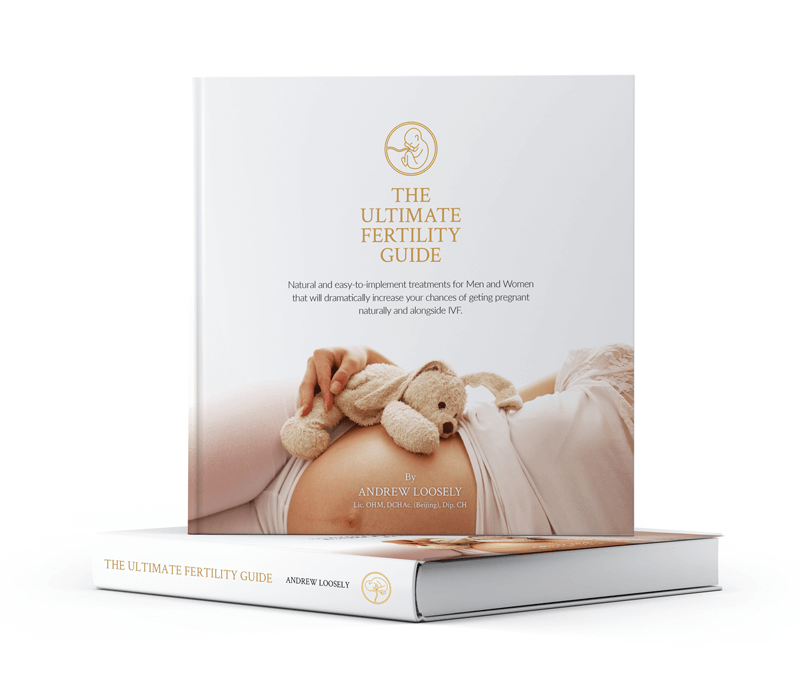 GRAB YOUR FREE COPY OF MY #1 E-BOOK
THE ULTIMATE FERTILITY GUIDE
Claim your free guide to discover the 3 things that could be stopping you getting or staying pregnant, and what you can do about it.
No Spam. No Sales. Just helpful fertility information. We never share your details. You'll also get a series of helpful fertility tips emails, to support you even further. Unsubscribe at any time.
The 3 biggest obstacles that could be stopping you from having your baby, and the solution to them.
How to get clear on what's causing your delay, and choose the best treatments and support to transform your fertility.
The 7 levels of fertility testing for men and women, and how to know which ones to do and when.
How to best prepare for natural or assisted conception and pregnancy.
I can't be anymore grateful to Andrew for helping to transform a particularly sad time of my life, into an amazingly happy one!
SIMONE DEWS, BUCKINGHAMSHIRE
Andrew Loosely is The Natural Fertility Expert.  One of the most sought after consultants in the Fertility community, he is famous for helping thousands of people around the world to transform their fertility health, to conceive and birth their babies, and enhance their health and wellbeing. Find out more