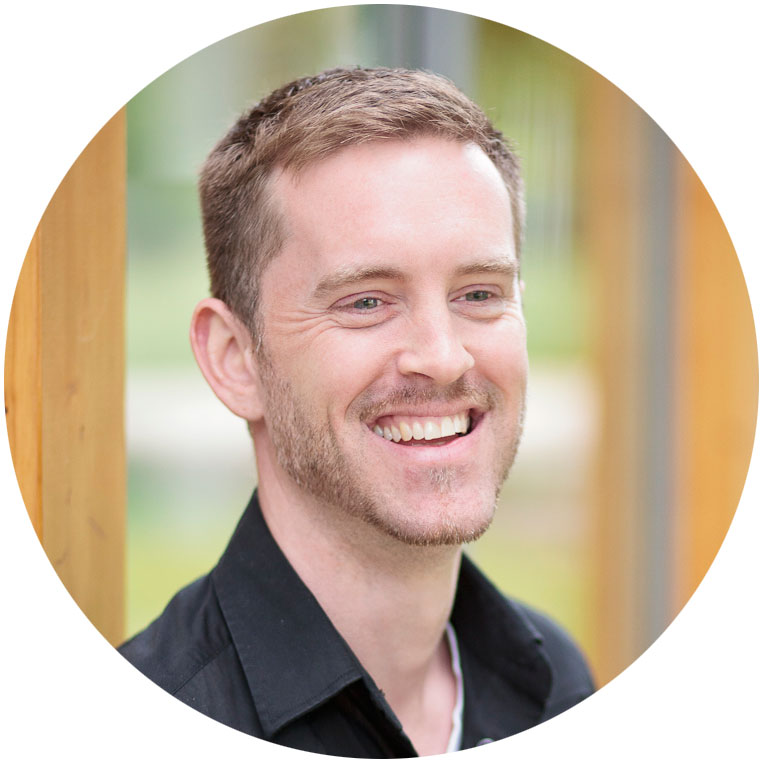 Herb Roast Chicken Recipe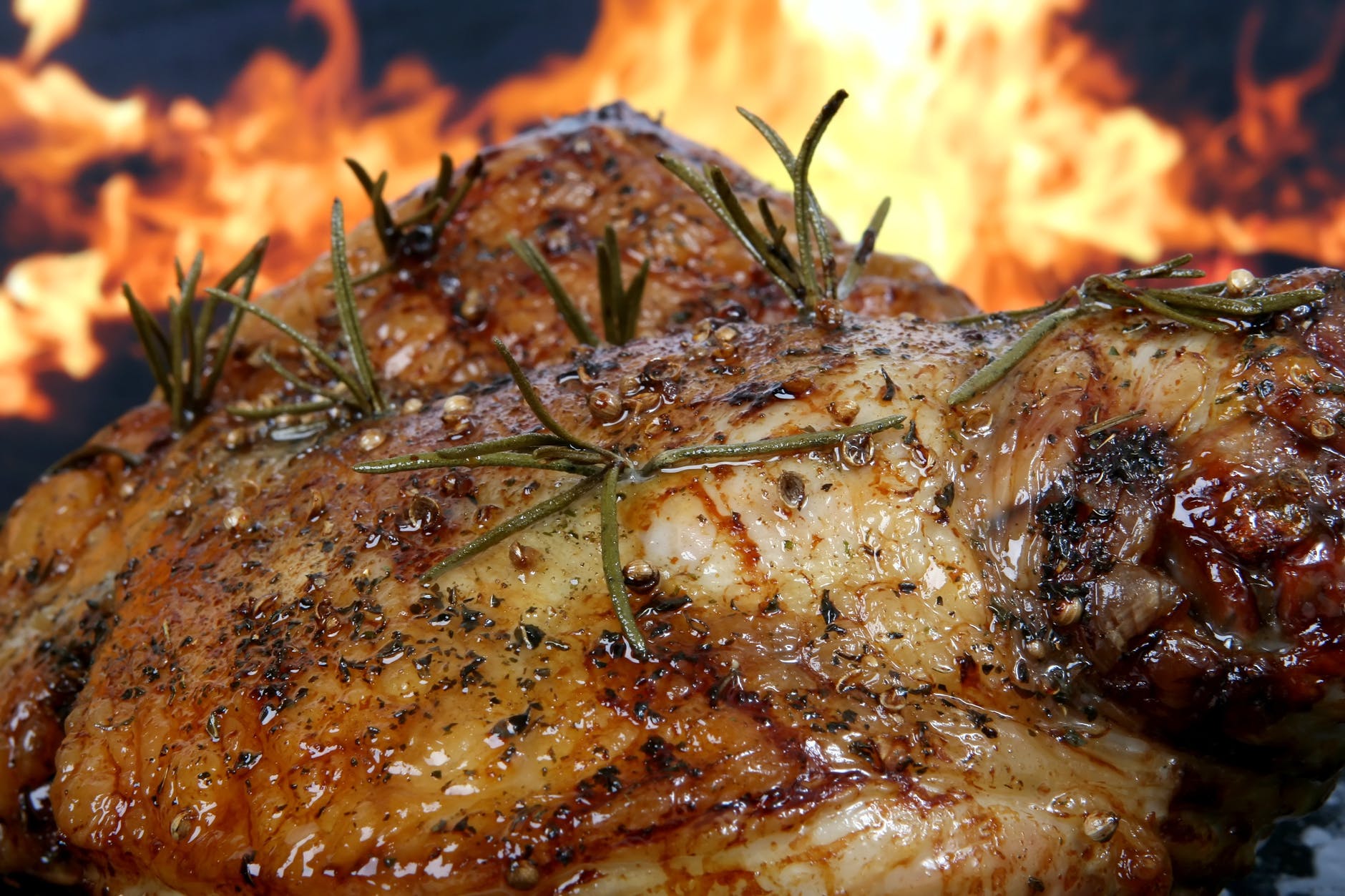 Herb Roast Chicken
Preparation time: 15 minutes
Cooking time: 80 minutes
Ingredients
2 bunches of fresh soft herbs, such as basil, flat-leaf parsley, marjoram

1 lemon

4 fresh bay leaves

1 x 1.4 kg whole chicken

olive oil

2 sprigs of fresh rosemary
Note: I recommend using only organic grass-fed and free-range meats; organic vegetables; and cold-pressed organic oils where possible.
Directions:
Preheat the oven and a roasting tray to 220ºC/425ºF/gas 7.

Chop the soft herbs, halve the lemon, and tear the bay leaves.

Rub salt inside the chicken cavity.

Separate the skin from the meat by gently pushing your hands under the skin and lifting it off the breast meat..

Sprinkle some salt under the skin and put in most of the chopped herbs and a little olive oil.

Push the lemon halves into the body cavity along with the bay and rosemary sprigs, and pull the skin of the chicken breast forward so that none of the flesh is exposed.

Rub a little oil all over the chicken skin and sprinkle with the remaining chopped herbs and season generously with salt and black pepper.

For more even cooking slash each thigh about 3 or 4 times to allow the heat to penetrate more efficiently.

Remove the hot tray from the oven and add a little olive oil. Put the chicken into the tray place back in the oven.

Roast for 80 minutes or until golden and cooked through.
Serve with root and fresh green leafy vegetables.
Disclaimer: https://naturalfertilityexpert.com/disclaimer/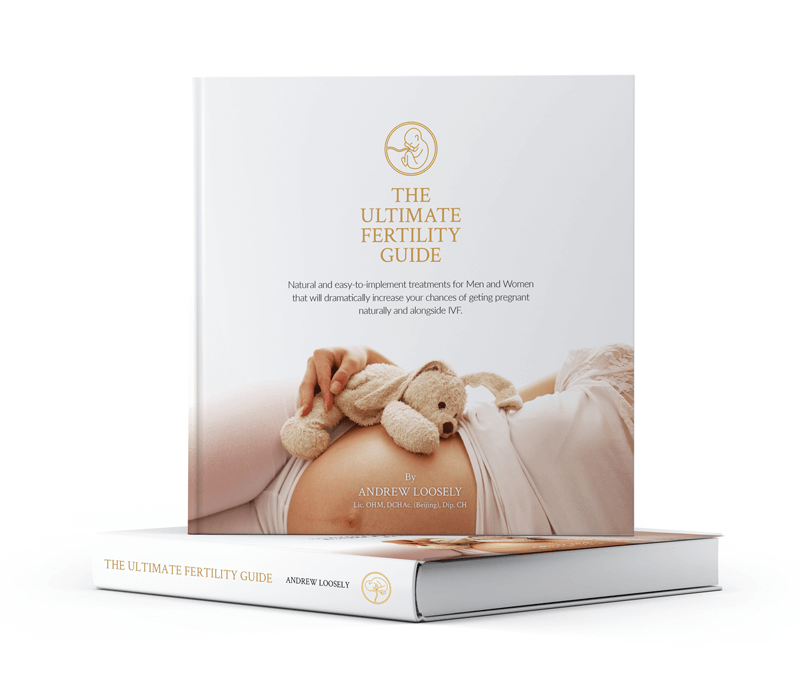 GRAB YOUR FREE E-COPY OF MY #1 BOOK (3rd Edition)
THE ULTIMATE FERTILITY GUIDE
Claim your free guide to discover the 3 steps that could dramatically speed up your journey to having your baby!
Unsubscribe any time. Your privacy is important to us and we never share your details. Once signed up you'll also receive helpful fertility tips emails, to give you expert support on your journey. Here's our Privacy Policy.
ANDREW LOOSELY
The Natural Fertility Expert
© 2021 Andrew Loosely Clinics Ltd, t/a Natural Fertility Expert
UK Company Number: 10210937
A Private Limited Company registered in England and Wales