Increase your chances of getting pregnant – naturally or with IVF
Download a FREE copy of my book to get started.
Increase your chances of getting pregnant – naturally or with IVF.
Download a FREE copy of my book to get started.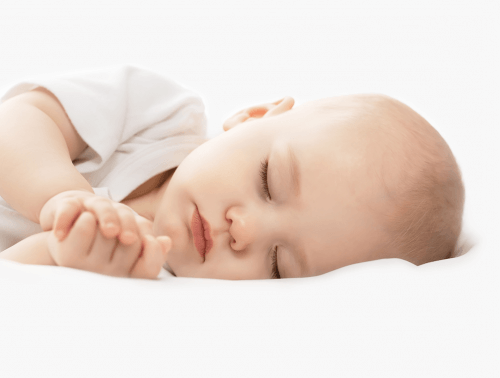 Starting a family should be an exciting, happy time…
Not this exhausting recurring pattern of disappointment.
Right now you may feel stuck in a cycle of doing everything you can, not getting pregnant, feeling deflated, and then stressing about what to try next. The harder you try the worse you end up feeling.
This journey is probably affecting your day-to-day life, emotions, confidence, finances, relationships, and most importantly your well-being. At times you might even feel like giving up completely.
But please dont!
I can tell you from personal experience of helping thousands of people on their journey that …. there is usually a solution.

And I'd like to help you find it. 
The solution lies in a natural principle understood for thousands of years:
EXCELLENT HEALTH
=
EXCELLENT FERTILITY
Grab a FREE copy of my book where I explain this principle in detail and share how you can find your solution.
THE ULTIMATE FERTILITY GUIDE
Claim your free copy of the guide to discover the 3 things that could be stopping you getting or staying pregnant, and how to find your solution to having your baby.
If you aren't getting pregnant, or staying pregnant …
there is a cause of it. 
For pregnancy to occur, nature requires you to have high reserves of stored energy, nutrients, and other vital substances – which also support a healthy pregnancy.
If any of these aspects are decreased, then your body reduces reproduction temporarily (lowering your fertility), until they are restored.
If you're having difficulty getting or staying pregnant, then somewhere in the complex system that is your body, there's an imbalance – even if you feel healthy and even if you're experiencing 'Unexplained Infertility'.
And if you have been diagnosed with a physical issue such as: PCOS, Endometriosis, Cysts, Polyps, Fibroids, Irregular Cycles or more – then there is definitely an underlying imbalance that is causing these issues to present themselves.
There is always a reason, and there is usually always a solution too!
To find the right solution for you, we first need to discover what the root cause is.
Reduced fertility is a sign that some aspect of health is out of balance. This imbalance is unique to your health – and before you try to treat it, you need to know what it is.
For more than 23 years I've used Classical Chinese Fertility Medicine to help people all over the world find the root pattern of their fertility issues, and support their fertility health naturally.
I've combined and integrated this ancient Chinese knowledge with modern fertility research, as a foundation for my guidance on my 3-Steps to Pregnancy Program. This has resulted in many of my clients, between the ages of 37 and 53, getting pregnant naturally or with assisted cycles – including egg donation.
Download a FREE copy of my book to discover how you can find your root cause, and positively support your fertility health.
As the famous Chinese physician Lu Buwei said 2300 years ago:
"There is nothing better than knowing the root cause".
THE 3-STEPS TO PREGNANCY PATH
DIAGNOSE
First we need to diagnose what is stopping you getting or staying pregnant, and why you're experiencing this. We help you find the root cause of your delay, so you  know what to focus on for positive change.
DECIDE
Then we'll descide on a clear plan and strategy to navigate your journey, so you know: which treatments to do; when to do them; and how long to do them for. IVF is also discussed at this stage.
DELIVER
And finally we'll use the 5 Fertility Foundations ™ (diet, lifestyle, treatment, mindset and environment) to help you tranform your fertility for natural or assisted conception and healthy pregnancy.
Get yourself fully prepared for natural, or IVF conception and pregnancy?
Create a step-by-step plan of action and structure, so you know what to do at each step of your journey?
Become naturally fertile with the best natural support?
Build up your confidence in your ability to conceive?
Clear away all the overwhelm, anxiety and negative thoughts?
And finally feel like you're heading in the right direction to have your baby?
After 5 Miscarriages and 5+ years of trying, we joined Andrew's programme. We now have our gorgeous healthy daughter – naturally!
Jo Baker. Age 40, UK
I loved how structured and organised Andrews program and approach was. He started me off with a really thorough online health assessment and then created a unique support program for me based on his 5 Fertility Foundations philosophy.
Helen Richards, 44, Spain
As my son's first birthday has just passed, I feel such gratitude for Andrew and the life he helped bring to me. He helped my body become healthier and my mind to have faith and be strong. The herbs helped regulate my hormones and his positivity and belief that conception was possible carried me through the rough times. What he did for me was a miracle and now in addition to having my amazing son I also have a lifelong friend in Andrew.
Sally, Age 50, USA
After preparing on his program for 3 months as he advised, I had my final embryo transfer – and it worked!! I was pregnant!!
Helen Richards, 44, Spain
I am forever grateful to Andrew Loosely and the work he does. For me the treatment with herbal medicine was an important support on recovering from burnout and getting back into balance so I could become pregnant. I found Andrew's caring and compassionate nature of vital importance over the year we worked together, both before I got pregnant and after. I now have the most beautiful baby boy and Andrew was an important support in making my dream come true.
S. Age 40, Norway
I'm quite an impatient person and Andrew reminded me that I had to stay focused on my goal and take my time. My cycle slowly improved, Progesterone increased naturally, and my ovulation went from a typical day 17-18, to a new and regular day 14 ovulation. My BBT temperatures were also more stable and I started to understand my cycle properly.
Sarah, Age 39, UK
After trying to conceive for a few years on the NHS, we were finally told by our gynecologist that there was nothing else that could be done for us; though the fact that we could not conceive successfully remained unexplained. We came across Natural Fertility Expert and decided to give it a try. Andrew suggested his program with herbal medicine and after 6 weeks of treatment, I fell pregnant. Andrew followed me throughout my pregnancy, making sure that my body was in optimal condition. I finally gave birth to a very healthy and wonderful little girl.
Christelle Fraysse, 40, & Oliver Jauffrit – UK
I joined Andrew's online support program where I started my herbal medicine and had regular sessions with him to personally guide me on my diet, lifestyle, and all other aspects of my journey. What I loved was that he didn't hand me over to someone else on his team. He always works personally and one-to-one with his clients, which he feels is vital to his success. He was very supportive and positive in every session, and I saw improvements in my health quite quickly, and I also felt mentally much better and prepared.
Sarah, Age 39, UK
All I had to do was turn up to the online meetings and follow his advice as much as I could. It couldn't be easier, and it was basically all done for me. Almost no thinking needed, which was exactly what I needed to help me focus on staying calm. Plus he was always there in the background when I needed him, which made me feel safe.
Helen Richards, 44, Spain
I had been trying to get pregnant for 2 years and had not been successful. I came to see Andrew before starting IVF and he suggested his special 3-steps to pregnancy program. I decided to give it a go and see what happens. After 1 cycle I fell pregnant. Andrew has looked after me through the whole pregnancy and I am over the moon. I'm just so pleased I didn't have to go through another IVF cycle.
Sarah Law, 33, Buckinghamshire UK
In November, after 11 months on the program and no pregnancy, Andrew agreed that it might be sensible to consider IVF again in the New Year – as this time I was physically healthier and emotionally more prepared. We had our pre-Christmas chat during which Andrew advised me to put my fertility worries aside for a few weeks and just enjoy Christmas until we return in the New Year.  On New Years Day I started spotting. One week later my period still hadn't arrived – I was pregnant naturally!!
Sarah, Age 39, UK
Following the wonderful experience of becoming parents to our beautiful daughter, it was an easy decision to go back to Andrew for assistance with baby number 2! When Freya was just turning one, I went back to see Andrew to regulate my cycle, have treatment & take herbs for general well being. Within a matter of weeks I had a regular cycle which obviously did the trick as within 2 months we were pregnant with baby no 2! What a contrast to the first time round.
Leanne Mennie, 37, UK
After just 3 months of treatment we fell pregnant, and Andrew's support continued throughout my pregnancy mainly during the first 12 weeks where I had weekly acupuncture sessions and continued with the herbs he prescribed to secure my pregnancy. Andrew also encouraged me to call him at anytime with any concerns I had with the pregnancy, which was really assuring and appreciated.
Simone Dews, Buckinghamshire UK
I came to Andrew after being recommended by a friend. I did everything he told me to do, and it worked – I got pregnant!! He gave me further advice and support for the first 12 weeks of my pregnancy. I genuinely believe that without Andrew's help this wouldn't have happened. I had a healthy baby after all these years – and naturally!
Mel Pinfold. Age 39, Berkshire UK
Apart from the physical health changes, the greatest benefit was the support I got in our regular online sessions. This really boosted me each month as Andrew was always full of great advice and direction.
Helen Richards. Age 44, Spain
What has your path to parenthood cost you so far?
For many people it's not just financial, but emotional and physical too! If you're feeling tired and a bit lost, maybe it's time to try something different. Let's get to the root of the problem and create a well thought out, wholistic plan of action to increase your chances of having your baby.
ANDREW LOOSELY
The Natural Fertility Expert
Fertility at 40+
© 1998-2023 Andrew Loosely Clinics Ltd - United Kingdom