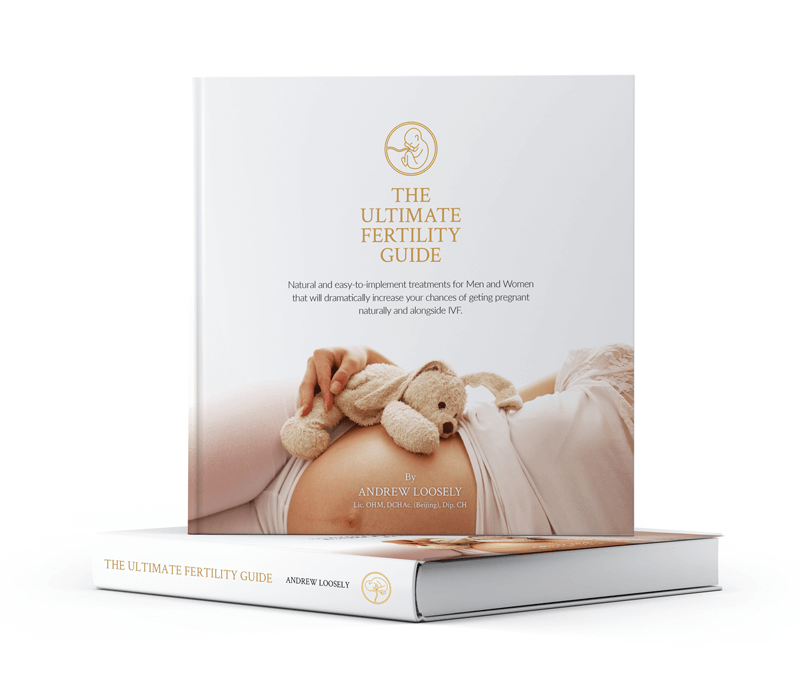 DOWNLOAD A FREE COPY OF MY BOOK
THE ULTIMATE FERTILITY GUIDE
Grab your free copy and discover how you could dramatically speed up your journey to having your baby! (For natural and IVF healthy conception and pregnancy)
Unsubscribe any time. Your privacy is important to us and we never share your details. Once signed up you'll also receive helpful fertility tips emails, to give you expert support on your journey. Here's our Privacy Policy.
In the Ultimate Fertility Guide I reveal…
The 3 obstacles that might be stopping you having your baby and how to avoid them.
How to find the solution to your fertility journey and struggles and choose the best treatments and support to conceive your healthy baby.
The 7 levels of fertility testing for men and women, and how to know which ones you need - and when.
How to be fully prepared, and healthy, for natural or IVF conception and pregnancy.
Plus lots more on:
Diet, Treatments, Lifestyle, Mindset and your Environment!
I can't be anymore grateful to Andrew for helping transform a particularly sad time of my life, into an amazingly happy one with my baby!
SIMONE DEWS, BUCKINGHAMSHIRE
ANDREW LOOSELY
The Natural Fertility Expert
© 2021 Andrew Loosely Clinics Ltd, t/a Natural Fertility Expert
UK Company Number: 10210937
A Private Limited Company registered in England and Wales