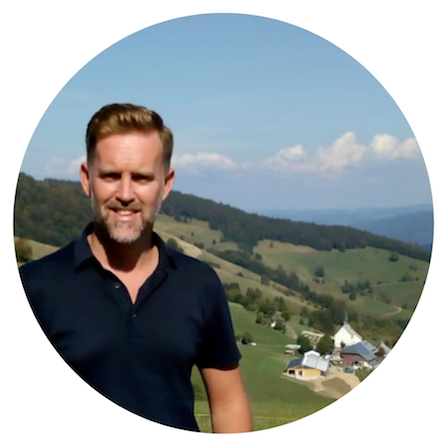 Classical Chinese Medicine Fertility Specialist, Author, and Speaker
Lic.OHM, Dip.CH, DCHAc.(Beijing University), G.Q.A
Founder and Director at Natural Fertility Expert
Many people have become mums and dads with my help over the past 23 years.
Through this site I'll share with you how I have naturally supported my clients – for natural or IVF pregnancy.
Starting a family should be an exciting, happy time. Not an exhausting rollercoaster of disappointment that it often becomes.
But don't give up just yet.
I have lots of free support to offer you where I'll show you how to stop wasting time on things that don't work – and start focusing on things that do  – based on experience.
And if you need more personalised support you can always check out my paid online support programs, without any pressure.
Getting pregnant and staying pregnant becomes easier when you have a clear method to follow.
I'm Andrew Loosely, The Natural Fertility Expert and a specialist in Classical Chinese Fertility Medicine.
For more than 23 years I've been supporting people around the world to have their baby's naturally, or with IVF – even when past attempts have failed.
I specialise in supporting people at 40 plus, with my clients ranging from 40 to 53 years old, with healthy pregnancies up to the age of 53.
All of my clients receive personalised guidance and support whilst trying naturally – or in preparation for their IVF (own egg or donor egg) cycles.
You can start supporting your fertility health for free today.
To get started: Download a FREE copy of my book here
To read more about my background, and also my team and advisory panel, keep scrolling down.
Andrew's Official Bio
Andrew Loosely is known as one of the most sought-after Natural Fertility Experts and Consultants in the online Fertility community.
He is famous for helping thousands of people around the world to overcome their fertility struggles, by helping them to support their health and conceive and birth their healthy baby's – even when many other attempts have failed.
Andrew believes that fertility issues are caused by deeper internal health factors that need to be addressed to allow conception to happen naturally, or with IVF.
Through his natural support program The 3-Steps to Pregnancy, and his 5 Fertility Foundations method, he helps support fertility health naturally, to optimise the chances of natural and IVF conception and pregnancy.
Andrew is a Classical Chinese Medicine Fertility Specialist and supports couples in over 80 countries with his online support program, courses, and events.
He is the author of three books including The Ultimate Fertility Guide, a fertility health writer and translator of classical Chinese language and ancient texts,  and a regular speaker at online and in-person world events about Classical Chinese medicine.
He is the founder of NaturalFertilityExpert.com, and the creator of The 3 Steps to Pregnancy system and The 5 Fertility Foundations method. Andrew has also formed an expert advisory team that support him to further expand his own knowledge of classical Chinese medicine, and bio-medicine – allowing him to share this ancient and modern knowledge for free, with thousands of people worldwide. 
Andrew studied Chinese Herbal Medicine and Acupuncture for 5 years, and then developed his specialty in fertility treatment with further post-graduate education, which is ongoing.
In 1999 he created his treatment program based on the high pregnancy rate he witnessed in his clinic.
Since then he has developed his method into a global support program, that is available as a paid online one-to-one program with Andrew personally, as well as online courses and education.
He also supports his free online community with over 20,000 members worldwide that receive free support from Andrew and his team on a daily basis.
Through his 23+ years of clinical experience he has developed both a natural and IVF (including donor egg) pregnancy preparation and support method.
His more than 2 decades of work have shown the positive effect that classical Chinese medicine can have on preparation for natural and IVF conception and pregnancy, when used by an experienced practitioner.
Andrew's Education
Andrew began his Chinese medicine studies with a 3-year intensive training with Dr Tierra, a globally renowned doctor of Chinese medicine.
He graduated from the course and then decided to further his education with training in Acupuncture.
He studied Acupuncture for a further 2-years with the late Professor Man-Fong Mei and Dr. Chen from Beijing University, along with Dr. Lily Yu from Guangzhou University, China.
Andrew was awarded a qualification in Chinese Healthcare and Acupuncture from Beijing University.
During his final year of study he joined a Chinese medicine clinic in the UK where he expanded his clinical study alongside Dr. Wang and Dr Zhang XiaoJun from Shandong University, China.
He later employed Dr Zhang in his own clinic, and continued his studies of Herbal Medicine and Acupuncture for Gynaecology and Paediatrics with her, before taking over the clinic fully himself.
In 1999 he started his specialist practice of Chinese medicine for Fertility and Gynaecology and created his unique 3-Steps to Pregnancy program, which he continues to develop today.
Andrew has also studied classical Chinese language with Dr. Sabine Wilms, and dedicates a large part of his spare time to translating 4th – 12th century Chinese medicine gynecology texts. He works closely under the supervision of Dr. Wilms, and is currently working on translating the writings of one of China's most famous physicians.
Over the past 20+ years Andrew has continued his personal and professional study of Chinese medicine with the following: 
A Licentiate in Oriental Herbal Medicine with LCTA, East London University
Postgraduate training in Fertility and Gynaecology with Dr Trevor Wing
Classical Chinese Medicine with Dr Seidman (8+ years) focusing on the Hunyuan, Fire Spirit School, and Huai Xuan approaches.
Classical Chinese Language for translation of Classical Chinese Medicine texts with Dr. Sabine Wilms PhD.
Weekly personal tutoring on Classical Chinese Language and Medicine with Dr Sabine Wilms PhD
With more than 23 years of clinical experience Andrew shares his Classical Chinese medicine fertility knowledge through his paid online programs and courses, along with many free online support options with his followers around the world.
Andrew's Personal Story
Andrew was born in the UK to a German mother and German and Scottish father.
He grew up in Germany, Northern Ireland, Hong Kong and the UK, before returning back to Germany for good.
Spending lots of time with his grandmother in the Black Forest in southern Germany, he learnt about plants, food and herbs, which started his fascination with nature and herbal medicine.
Any time he had an ailment as a child his mother and grandmother would treat him with herbal medicine.
He later discovered that his family has a history of using herbal medicine for over 5 generations before him.
Whilst living in Hong Kong age 11-14, Andrew encountered Chinese medicine, which had a profound effect on his understanding of health and nature later in life.
Aged 15, he moved to the UK for the first time since his birth. He had hoped to study herbal medicine on leaving school, but as training wasn't readily available he had to take a different career path.
Aged 16 he headed for London where he started work.
Many years later, he suffered a medical condition that conventional medicine was unable to resolve.
This led him to seek the help of a classical Chinese medicine practitioner (Roisin Golding), who was experienced in treating his condition. He was so impressed by his experience of the treatment that he promised to dedicate his life to Chinese medicine if it worked.
12-weeks later he was mostly recovered and had already started the journey into the world of Chinese medicine to fulfil his promise.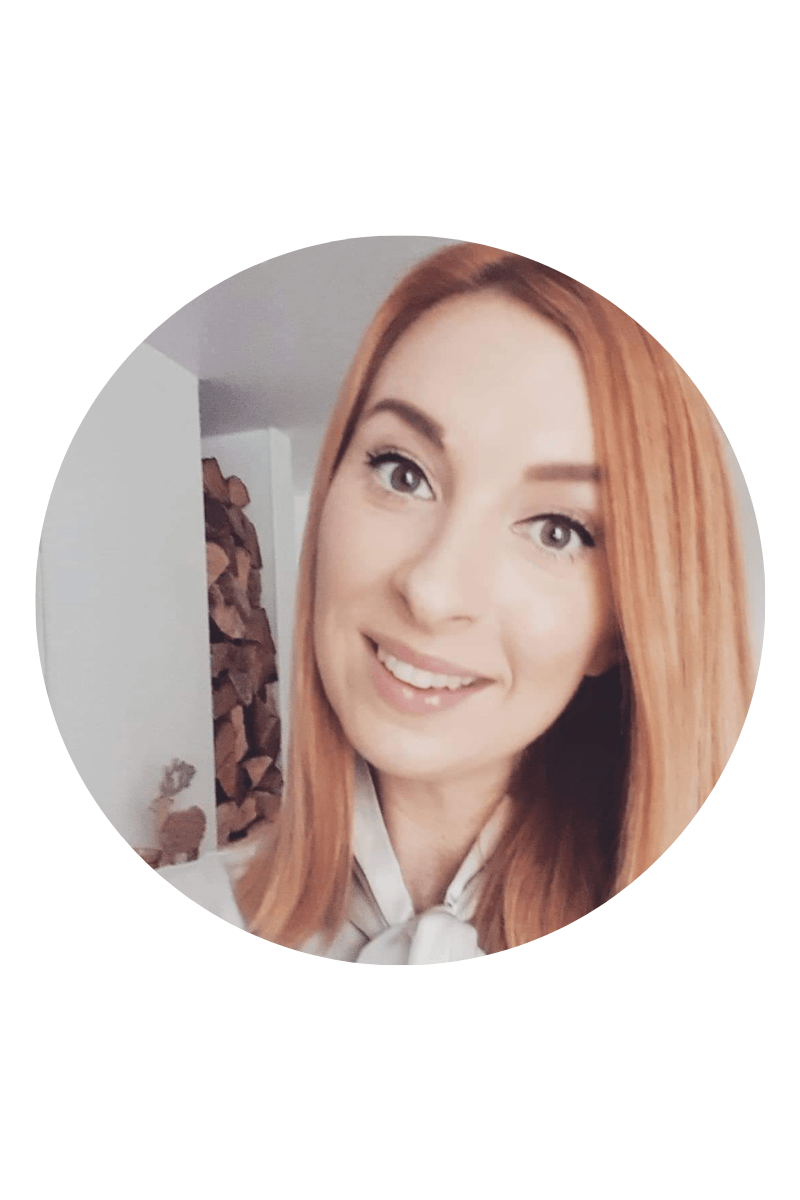 Administrator and Client Co-Ordinator
Michelle oversees the daily organisation of the 3 Steps to Pregnancy Program and systems at Natural Fertility Expert, and is the central point of contact for all 3 Steps to Pregnancy Program members.
She brings with her years of experience of working with people, as well as technical and administration support.
She believes in the importance of a balanced lifestyle. and has a perfect alignment with Andrew's philosophy and the Program.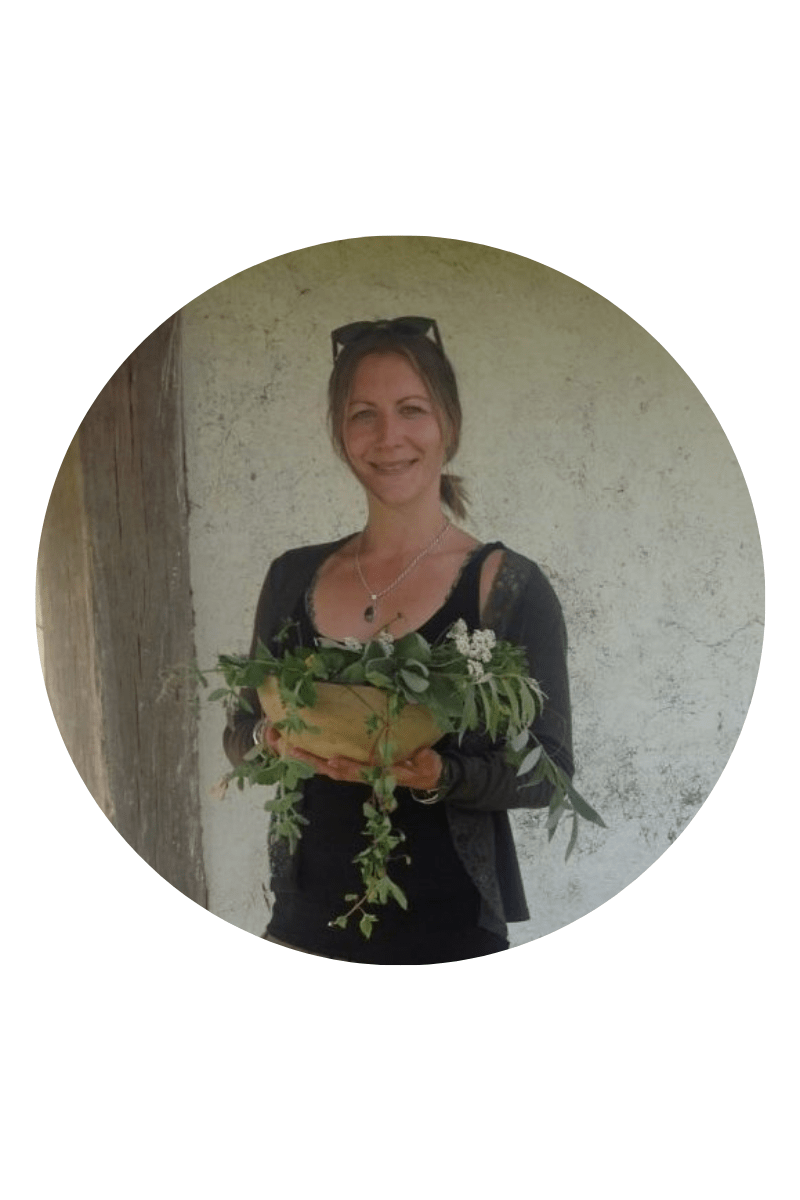 Herbal Medicine and Qi Gong Expert and Teacher. 
Laura Uphill is a herbal medicine and Qi Gong practitioner and teacher with more than 20 years of clinical experience.
Andrew and Laura have worked together since the 1990's, after meeting on their herbal medicine course.
Laura oversees emergency support on the Program when Andrew is out of the office on vacation or for work. 
Andrew and Laura are working on a pregnancy care project, along with a fertility Qi Gong program, both of which will be released in 2022.
Advisory and Development Team:
Below are some of the world renowned experts that I am honoured to work with who help me to expand my knowledge. They are also involved in the development of new support and information that we share with the worldwide fertility community.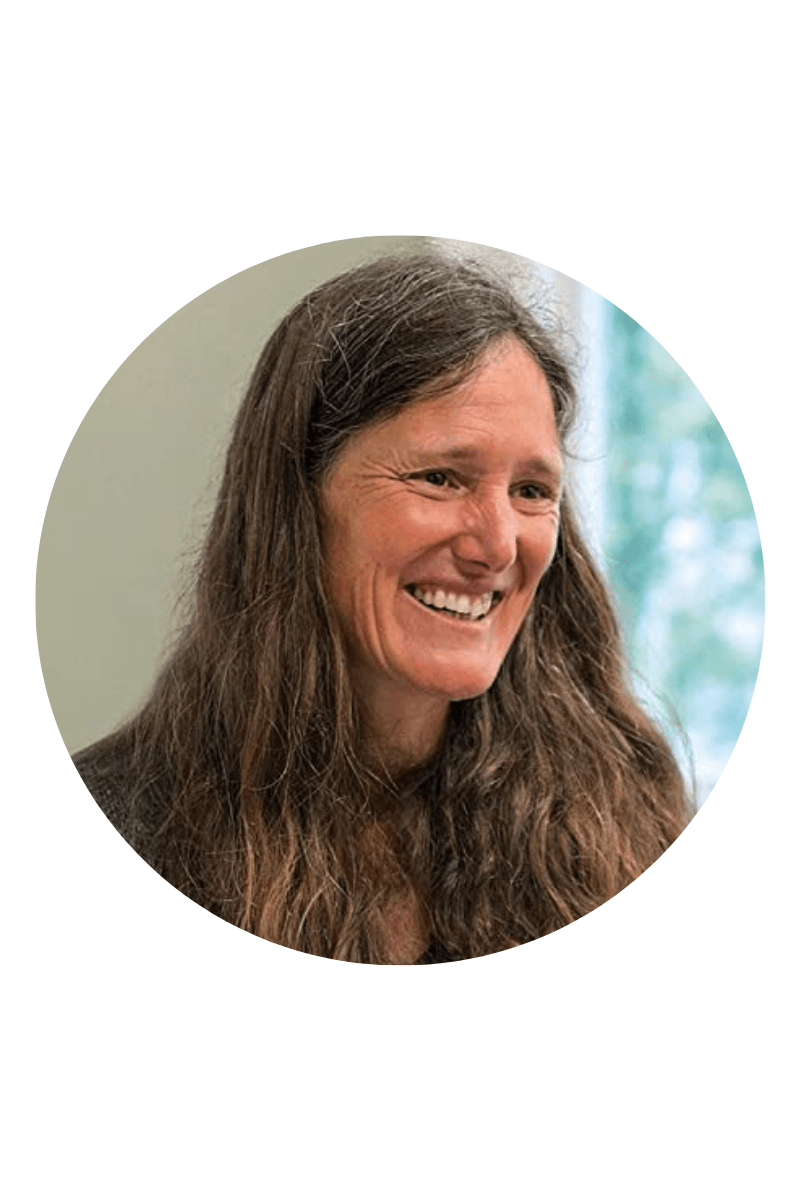 World Renowned Medical Historian, Translator and Tutor
Sabine Wilms, PhD, is the author and translator of more than a dozen books on Chinese medicine.
In addition to writing, translating, and publishing her work through her company Happy Goat Productions, she lectures around the world and mentors students through her mentorship program.
Sabine is tutor and advisor to Andrew on all aspects of classical Chinese medicine, history and language. She privately tutors and supervises Andrew on translation of ancient Chinese medical texts, as well as working alongside him on Chinese Gynecology and Fertility projects.
Continues
Some of her favorite topics are gynecology, pediatrics, medical ethics, and "nurturing life" as envisioned in the Chinese medical classics.
Her publications include translations of:
Qi Zhongfu's

Hundred Questions on Gynecology

(Nüke Bai Wen, published as

Channeling the Moon Parts 1 + 2

).

Sun Simiao's writings on pediatrics (Venerating the Root)
The Divine Farmer's Classic of Materia Medica (

Shennong Bencao Jing

)
Two books on Wang Fengyi's system of "Five Element Virtue Healing" (Let the Radiant Yang Shine Forth, and Twelve Characters)
A translation and discussion of the Yellow Emperor's Inner Classic (Huangdi Nei Jing Suwen) chapter five (Humming with Elephants

)
Dr. Wilms is known for her historically and culturally sensitive approach to Chinese Medicine, but also sees it as a living, effective, ever-changing, and much needed response to the issues of our modern times.
She lives happy as a clam on Whidbey Island near Seattle.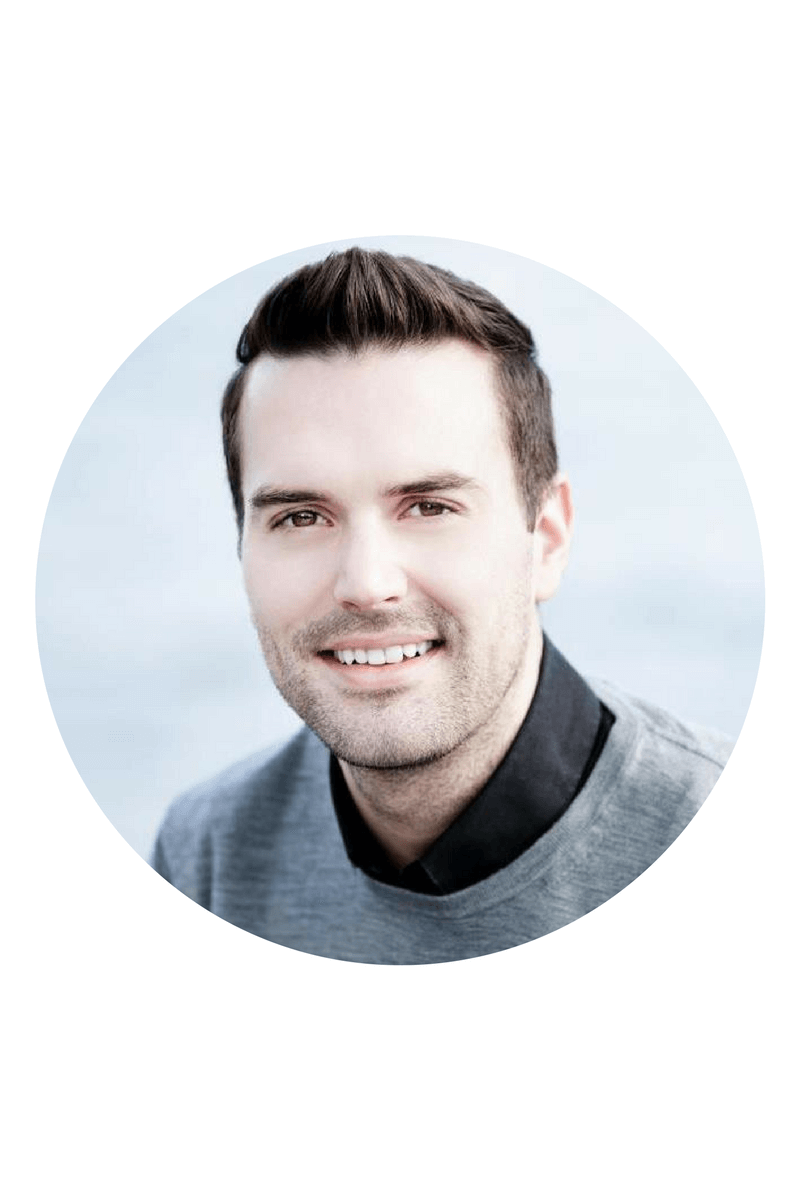 Dr. Jonathan Hazon is a supporting and advisory member of the Natural Fertility Expert team.
Jonathan trained in Medicine and graduated from the University of Newcastle upon Tyne in 2006. He worked in a number of different medical and surgical fields before choosing to specialise in General Practice. He completed his General Practice training in London through the Royal Free Hospital.
Jonathan advises Andrew on various aspects of health from a bio-medical viewpoint, including women's health and sexual health.
Continues
His specialist interests lie within the fields of Women's Health and Sexual Health. He is a diplomat of the Royal College of Obstetrics and Gynaecology and also the Faculty of Reproductive and Sexual Health.
He is also interested in medical education and works as a Tutor for Kings' College.
Currently Jonathan splits his time between NHS and private work, and is based in Knightsbridge in central London.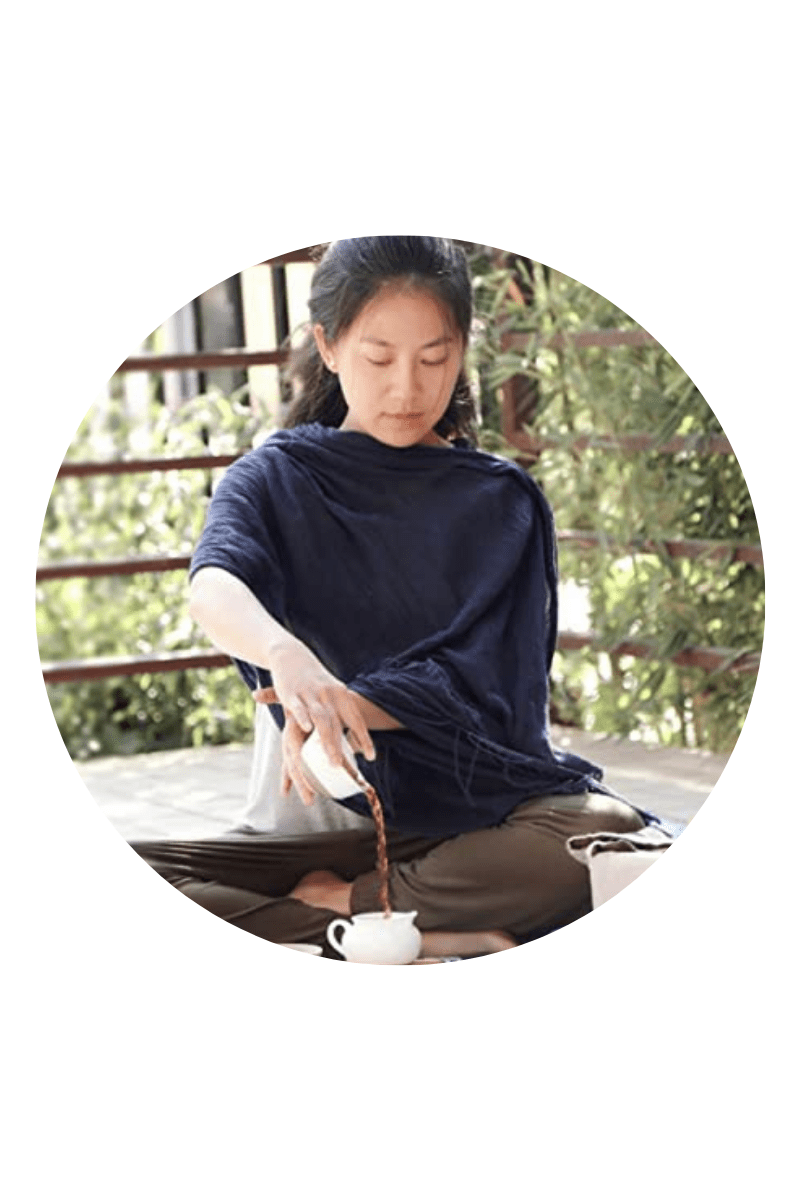 Tea Artisan and Expert, Author, Speaker and Educator. 
Shana is the professional tea artisan at the Wild Tea Qi tea company. She is the author of The Wild Truth of Tea and 5 Element Tea, and is currently working on several new publications.  
She founded Wild Tea Qi as part of her mission to help protect China's dwindling natural environment. As the guiding spirit in support of Biodiverse tea, she is working hard to preserve the original skills of China's tea artisans and the environment .
Andrew trained with Shana in the traditional methods of using tea for health and enjoyment, and they are working on future projects for teaching the use of tea for fertility health.
Continues
Andrew and Shana both have a strong passion for working with the seasonal changes for optimum health balance, according to the traditional Chinese Lunisolar calendar.
Shana lives and works in Yunnan in China, and was professionally trained in the traditional Chinese tea ceremony and as a professional tea taster.
She also delves into ancient Taoist concepts shedding light on a much forgotten past.
She uses her unique knowledge to guide studies in tea, and her special 5 element tea theory is also a useful guide for practitioners of health, yoga, marital arts, meditation, Taoist arts, ancient Chinese medicine and wellness.
In addition to all this, she has compiled information about hundreds of tea companies from around the world.
She is also the founder of International Tea Academy and you can find lots of useful ancient tea knowledge from her at internationalteaacademy.com and wildteaqi.com.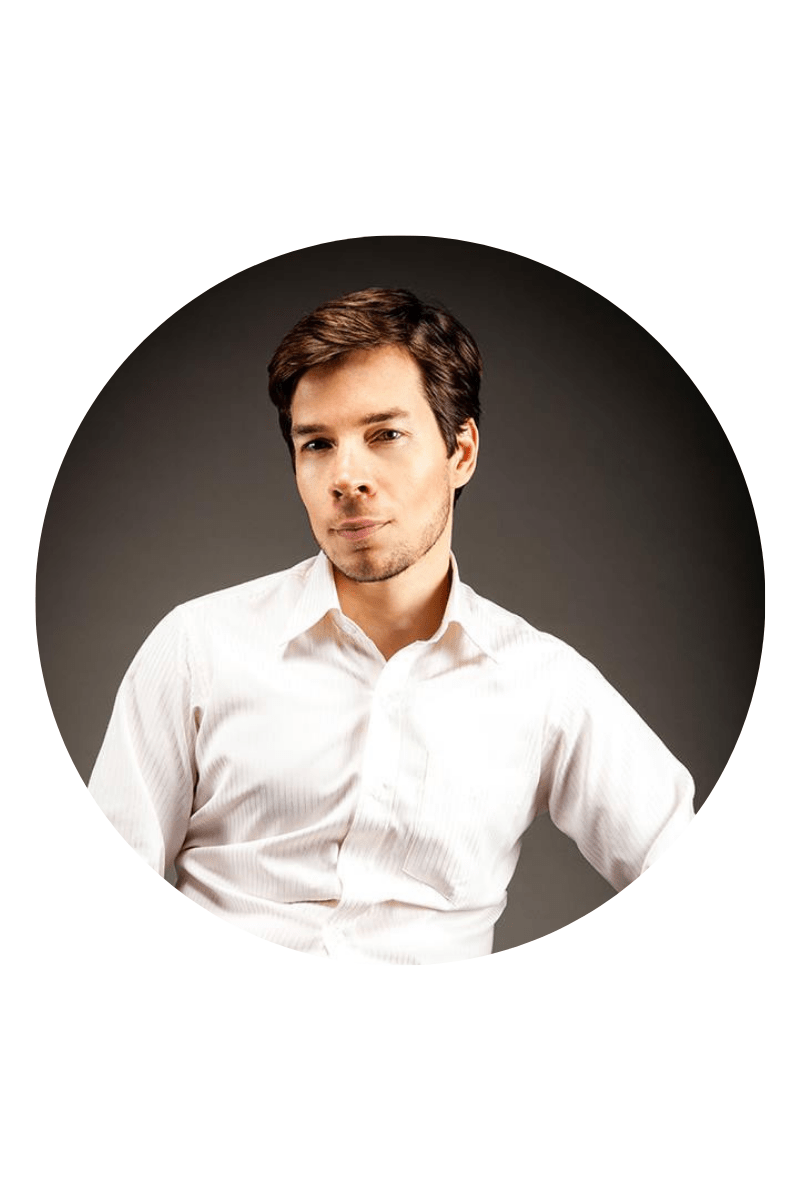 Feng Shui and Bazi Master, Consultant and Speaker
Laurent Langlais is a global Feng Shui and Bazi (Chinese Astrology) master, consultant and speaker.
He works with clients worldwide and consults and supports his clients for:
Feng Shui for home and business 
Chinese astrology (Bazi)
Date selection (Qi Men Dun Jia)
Chinese culture has used these 3 methods for several thousand years as a way of understanding and calculating the interaction of people, heaven and earth.
Andrew has worked with Laurent for the past 8 years for his own personal guidance, just as people traditionally did in China. Andrew wants to help make this ancient knowledge more accessible to the western world.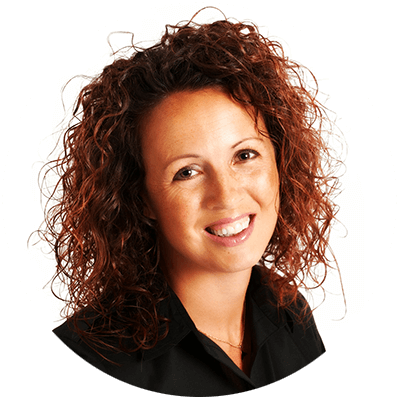 Creator, Founder and Senior Tutor of Fertility Massage Therapy 
Clare Spink is an advisory member of Andrew's Advisory Team. She is also the founder of Fertility Massage Therapy culminating from over 20 years of work in the natural health field.
She is driven by her passion for assisting couples to achieve healthy pregnancies and for helping women reconnect with their womb.
Clare regularly works together with Andrew on a variety of fertility and gynecology oriented projects. She has an advisory role on the use of Fertility Massage in cases of infertility and other gynecolgocial presentations. 
Continues
Through her extensive and international research and training ­- and an understanding that many fertility problems are the result of physical or emotional trauma, including scar tissue, digestive complaints, stress and anxiety – Clare developed a treatment that combines massage and emotional healing to enhance successful conception.
Combining leading edge techniques, including abdominal sacral massage, pulsing, reflexology and guided visualisations, Fertility Massage Therapy is a first of its kind treatment.
Clare qualified as a holistic massage therapist in the United Kingdom before becoming a senior tutor, in abdominal sacral massage (fertility massage). She has continued to train in numerous body work styles, as well as studying naturopathy and Billings Ovulation Method in Australia. All of which have provided her a deeper understanding of women's health. This evolved into the unique treatment that she delivers today from a Mayfair clinic in London.
Clare is a speaker at various fertility events, a respected contributor to The Baby Book, and a natural health tutor with an international profile.
Thank you very much to all at Natural Fertility Expert. Without you we may not have our very precious baby, Freya.
ANDREW LOOSELY
The Natural Fertility Expert
© 2021 Andrew Loosely Clinics Ltd, t/a Natural Fertility Expert
UK Company Number: 10210937
A Private Limited Company registered in England and Wales