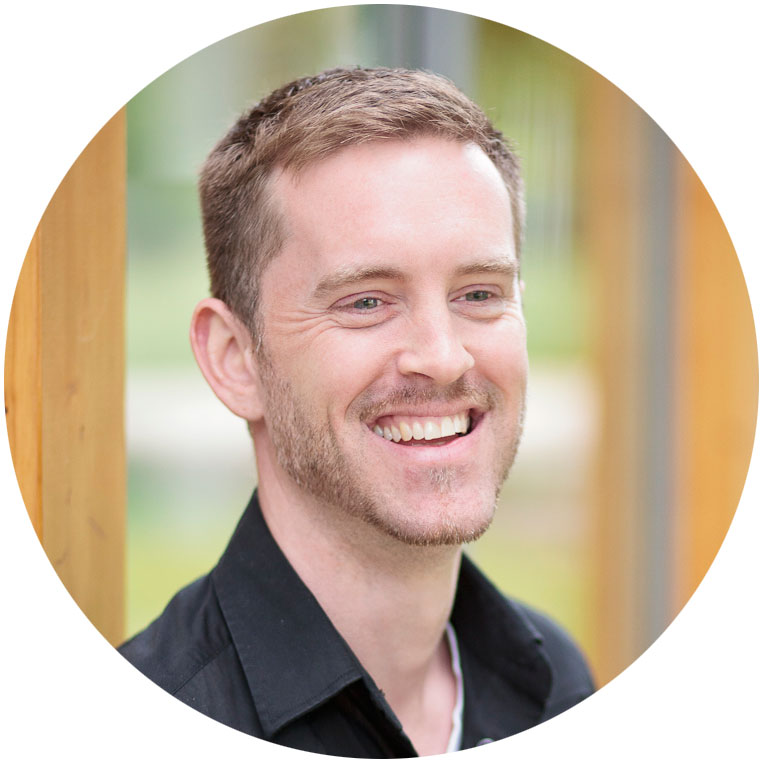 Simple Roast Lamb Recipe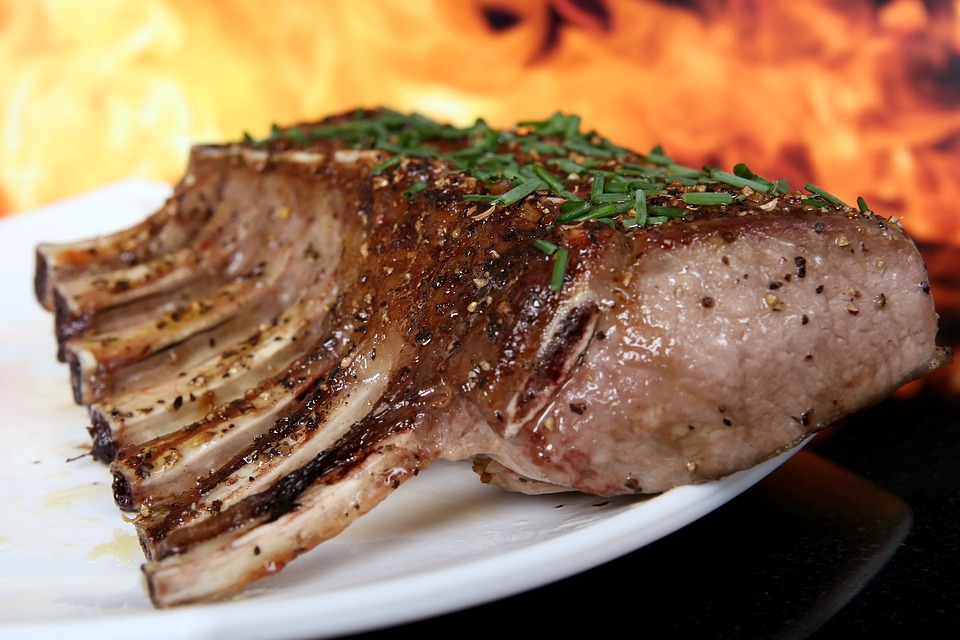 Simple Roast Leg of lamb
Serves 6-8
Preparation Time: 10 minutes
Cook Time: 1 hr 15 min
Ingredients:
2kg leg of lamb

3 cloves garlic   

3 – 4 small stems fresh rosemary   

1 lemon  

Olive oil   
Note: I recommend using only organic grass-fed and free-range meats; organic vegetables; and cold-pressed organic oils where possible.
Directions:
General Preparation:

Remove the lamb from the fridge 1 hour before you want to cook it, to let it warm to room temperature. This makes the meat cook more evenly.

Preheat the oven to 200ºC/400ºC/gas 6.

Make the Marinade:

Peel the garlic cloves and coarsely chop half of the rosemary leaves.

Finely grate the zest of the whole lemon into a bowl.

Crush the garlic and put it and the chopped rosemary leaves into the bowl with the lemon zest. Add a good amount of olive oil and mix together.

Prepare the lamb:

Season the lamb with salt and pepper.

Rub the marinade all over the meat.

Place in a baking tray with a little olive oil and put into the oven

Cook the lamb for 1 hour 15 minutes if you want it pink, or 1 hour 30 minutes if you like it more well done.

When the lamb is done remove it from the oven and leave to rest for 15 minutes.
Serve with roasted root vegetables and steamed or boiled green vegetables.
If you roast root vegetables at the same time, you can put the root vegetables in the roasting tray and place the lamb on the roasting rack/grid above the root vegetables. This way all the rich juices from the lamb also flavour the root vegetables below.

Disclaimer: https://naturalfertilityexpert.com/disclaimer/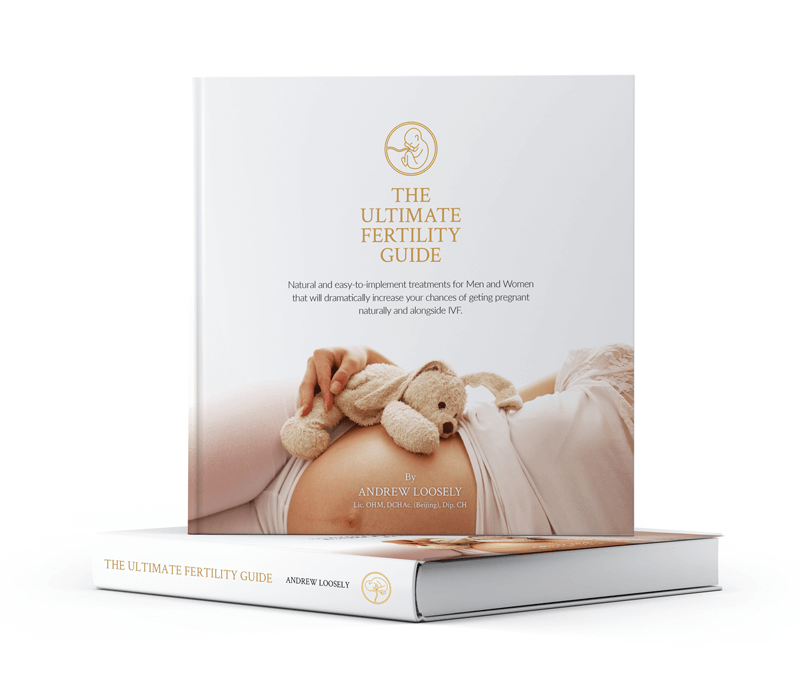 GRAB YOUR FREE E-COPY OF MY #1 BOOK (3rd Edition)
THE ULTIMATE FERTILITY GUIDE
Claim your free guide to discover the 3 steps that could dramatically speed up your journey to having your baby!
Unsubscribe any time. Your privacy is important to us and we never share your details. Once signed up you'll also receive helpful fertility tips emails, to give you expert support on your journey. Here's our Privacy Policy.
ANDREW LOOSELY
The Natural Fertility Expert
© 2021 Andrew Loosely Clinics Ltd, t/a Natural Fertility Expert
UK Company Number: 10210937
A Private Limited Company registered in England and Wales