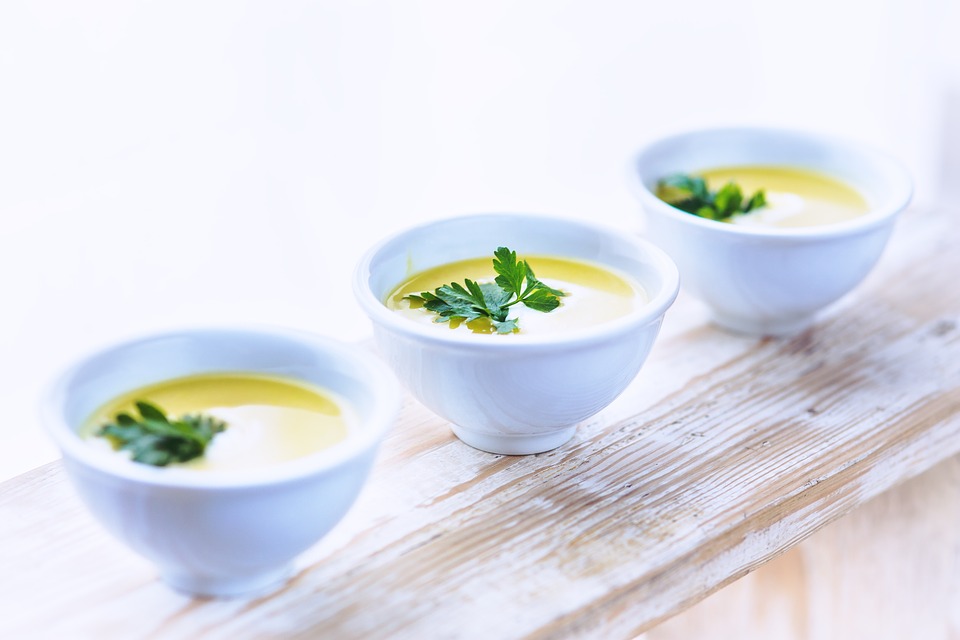 Leek has been used medicinally for many years due to its antiseptic, anti-inflammatory, antibacterial and antifungal properties. The edible parts of the leek are the white bulb, light green stalk, and the dark green leaf – which is often discarded. The dark green leaf part should always be eaten as it also has a high content of vitamins and minerals, and is a good source of fibre.
They are an excellent source of nutrients including Folate (vitamin B9), which is essential for DNA synthesis and cell division. Good levels of Folate are essential before and during pregnancy to help prevent birth defects of the brain and spinal cord.
But can Leek help ovulation? Yes, like Onions and Garlic, Leek is traditionally regarded as an aphrodisiac and is also good to support ovulation.
Vitamin A: Is necessary for the growth and repair of many body cells including bones, teeth, collagen, and cartilage. It's also involved in cell differentiation where cells become specific types of cells such as a liver cell or a blood cell. This is vital for the development of your healthy baby. Supplementation does not offer balanced forms of Vitamin A.
Vitamin B1: Thiamin is involved in the production of energy through the breakdown of sugars and carbohydrates. This is important for cellular health, which may also influence the health and energy of sperm and egg cells. It's also important for energy support during pregnancy.
Vitamin B2: Research shows that Riboflavin can act as an antioxidant, which helps to combat against harmful free radicals. Free radicals are known to negatively impact sperm and egg health, and so antioxidants are a vital part of the human diet.
Vitamin B3: Niacin as with most other B vitamins is involved in energy production within the mitochondria of your cells (the powerhouse of the cell). Pregnancy requires good levels of niacin, as does breastfeeding.
Vitamin B5: B5 is involved in the production of hormones, along with cholesterol, and so is vital for maintaining fertility health.
Vitamin B6: Pyridoxine is involved in breaking many types of chemical bonds and is a component of many enzymes – which are involved in breaking down foods and substances, and also regulating steroid hormones.
Vitamin B9: Folate is an important nutrient for general and fertility health. It's involved in the creation of DNA as well as the building of proteins, and many other important functions including the healthy development of your baby's' spinal cord.
Vitamin C: For fertility health, Vitamin C is important in the process of absorption and also in its ability to support the luteal phase of the menstrual cycle.
Vitamin E: Vitamin E is an antioxidant that helps protect cells against damage caused by free radicals. This nutrient is really helpful in protecting sperm and egg cells from free radical damage, which can damage the DNA of the cell and may lead to morphology issues – in sperm and eggs.
Vitamin K: Vitamin K is an essential nutrient necessary for responding to injuries as it regulates normal blood clotting. Vitamin K can be particularly useful if you suffer from heavy and/or painful periods as it can help slow down the blood flow and reduce cramping.
Potassium: Is an electrolyte which counteracts the effects of sodium, helping to maintain consistent blood pressure levels – another important element for pregnancy.
Iron: Is a mineral that the body uses to carry oxygen in the blood and plays a key role in strengthening the immune system and helps regulate body temperature.
Magnesium: Supports a healthy immune system as well as keeps bones strong. It is also great for stress and combined with vitamin B6 can help induce sleep and alleviate symptoms of bloating and weight gain associated with PMS.
Manganese: is a naturally occurring mineral which aids in the formation of connective tissue, bones, blood-clotting factors, and sex hormones.
Selenium: is one component of antioxidant enzymes and is also used by the body to help support thyroid health, particularly the conversion of thyroid hormones from one to the other. This can help support your thyroid health, which is fundamental for fertility health and pregnancy.
CHINESE FERTILITY MEDICINE USE IT TO:
Treat Blood Stagnation
Treat Qi Stagnation
BLOOD STAGNATION
Blood Stagnation refers to poor circulation of blood throughout the body.
This can manifest in any aspect of the body but is prevalent in many male fertility and also gynaecological issues.
There are 2 main causes of Blood Stagnation:
A genetic clotting disorder that directly causes the blood to clot more easily
A Blood Deficiency pattern where the blood is weaker and cannot flow efficiently, causing it to become stagnant
Healthy Blood flow is vital to nourishing all the cells in your body, which include egg and sperm cells.
If blood flow reduces it may cause male and female fertility issues that typically present with either an obstruction in the flow of blood or fluids, or the development of a growth or mass.
Click here to read more about Blood Stagnation
QI STAGNATION
Qi (pronounced chee) is the Chinese Fertility Medicine word used to describe energy, life force, or vitality inside and outside the body.
Qi must always flow efficiently through the body to properly support the thousands of functions required of the organs and systems every day.
If the flow of Qi slows down it is regarded as being a Qi Stagnation pattern.
This typically results in a variety of symptoms that can lead to stress, mood changes, hormonal imbalance, and other functional symptoms reflecting a lack of circulation in the body.
All of these have the ability to affect your fertility health as the regulation and 'switching' of hormones, fluids, energy, blood require a smooth and constant flow of energy to work properly.
Click here to read more about Qi Stagnation
Season Available: Spring but can be bought all year round.
How it's typically cooked: either stir fry (towards the end of cooking), cook in soups, stews or broths, or steam until tender.
Cautions: Leeks can be irritating for people with stomach and intestinal issues and cancer.
Disclaimer:https://naturalfertilityexpert.com/disclaimer/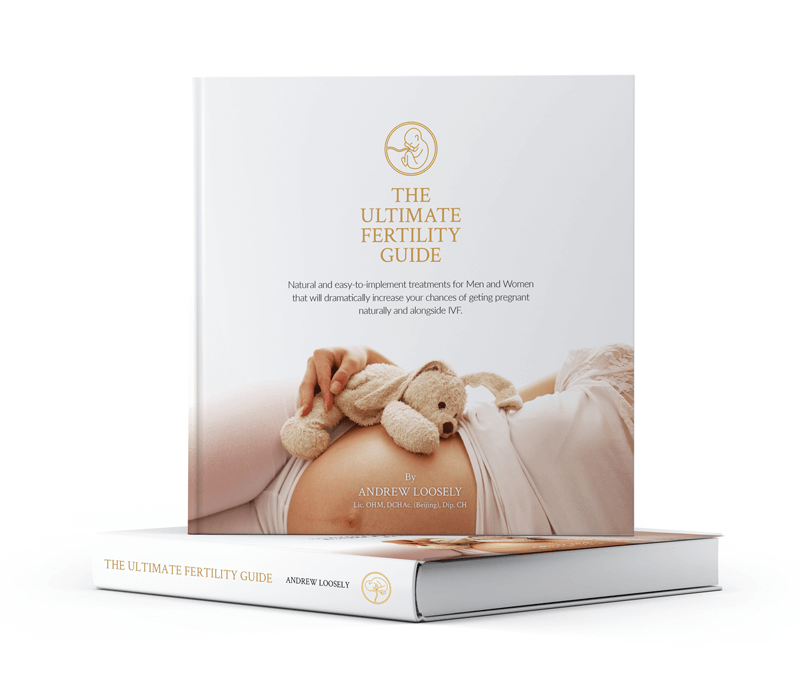 GRAB YOUR FREE E-COPY OF MY #1 BOOK (3rd Edition)
THE ULTIMATE FERTILITY GUIDE
Claim your free guide to discover the 3 steps that could dramatically speed up your journey to having your baby!
Unsubscribe any time. Your privacy is important to us and we never share your details. Once signed up you'll also receive helpful fertility tips emails, to give you expert support on your journey. Here's our Privacy Policy.
ANDREW LOOSELY
The Natural Fertility Expert
Fertility at 40+
© 1998-2023 Andrew Loosely Clinics Ltd - United Kingdom