Is Aubergine bad for iron levels?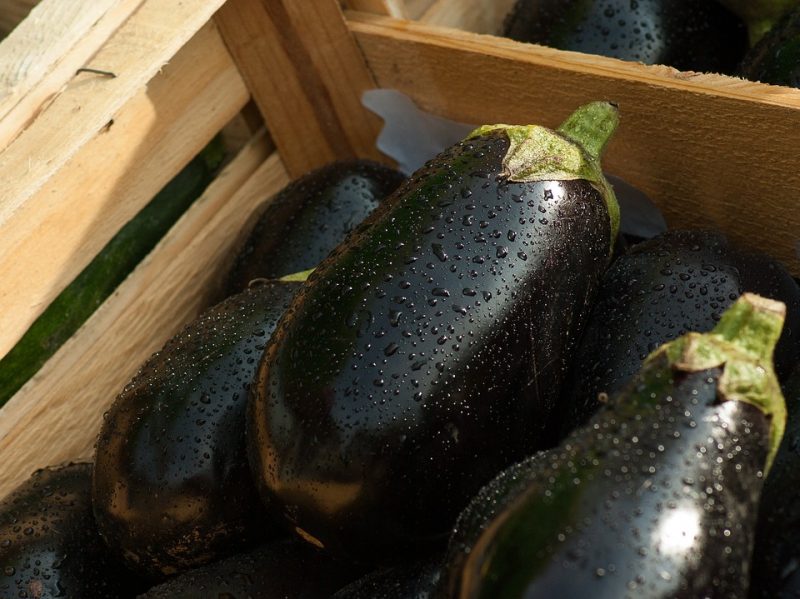 Eggplant, also known as Aubergine, is generally thought of as a vegetable – but it is, in fact, a berry and therefore a fruit!
But due to its non-sweet taste, it works well when eaten as a vegetable.
Low in calories and rich in phytochemicals eggplant provides a selection of vitamins and minerals, which bring with it some great health benefits.
There are over 600 varieties of Eggplant but in the UK and Europe, you will typically find the deep purple variety. The deep purple is a result of high nasunin levels and potent antioxidants, which help to protect DNA health.
Key nutrients of Aubergine are:
Vitamin C: For fertility health, Vitamin C is important in the process of absorption and also in its ability to support the luteal phase of the menstrual cycle.
Vitamin K: Vitamin K is an essential nutrient necessary for responding to injuries as it regulates normal blood clotting. Vitamin K can be particularly useful if you suffer from heavy and/or painful periods as it can help slow down the blood flow and reduce cramping.
Vitamin B1: Thiamine is involved in the production of energy through the breakdown of sugars and carbohydrates. This is important for cellular health, which may also influence the health and energy of sperm and egg cells. It's also important for energy support during pregnancy.
Vitamin B3: Niacin as with most other B vitamins is also involved in energy production within the mitochondria of your cells (the powerhouse of the cell). Pregnancy requires good levels of niacin, as does breastfeeding.
Vitamin B9: Folate is essential for human growth and development and it encourages normal nerve and brain function. It's involved in the creation of DNA as well as the building of proteins, and many other important functions including the healthy development of your baby's' spinal cord. During pregnancy folate also supports the growth of the placenta and helps to prevent several types of birth defects, especially those of the brain and spine. Folate is an important nutrient for general and fertility health.
Magnesium: Supports a healthy immune system as well as keeps bones strong. It is also great for stress and combined with vitamin B6 can help induce sleep and alleviate symptoms of bloating and weight gain associated with PMS.
Potassium:  Is an electrolyte which counteracts the effects of sodium, helping to maintain consistent blood pressure levels – another important element for pregnancy.
Phosphorus: Is an element that plays an important role in how the body uses carbohydrates and fats. It is also needed for the body to make protein for the growth, maintenance, and repair of cells and tissues. It is essential in our diet and particularly in children when growth and development occurs.
Calcium: Calcium is needed to build and maintain strong bones, support heart health, and for optimal function of the muscles and nerves. It is also required alongside Vitamin D to aid in its use throughout the body.
Copper: Copper is essential for overall health and is involved in many processes in the body. It cannot be produced by the body and must, therefore, be consumed through food.
CHINESE FERTILITY MEDICINE USE IT TO:
Treat Blood Stagnation
Clear Heat
BLOOD STAGNATION
Blood Stagnation refers to poor circulation of blood throughout the body.
This can manifest in any aspect of the body but is prevalent in many male fertility, and also gynaecological issues.
There are 2 main causes of Blood Stagnation:
A genetic clotting disorder that directly causes the blood to clot more easily
A Blood Deficiency pattern where the blood is weaker and cannot flow efficiently, causing it to become stagnant
Healthy Blood flow is vital to nourishing all the cells in your body, which include egg and sperm cells.
If blood flow reduces it may cause male and female fertility issues that typically present with either an obstruction in the flow of blood or fluids, or the development of a growth or mass.
Click here to read more about Blood Stagnation
HEAT 
Heat is a pattern of imbalance in Chinese Fertility Medicine that refers to one or more of the following: a feeling of heat in your body, a measured fever, or some type of inflammation typically related to infection.
It presents with signs of over-activity, mood changes, inflammatory issues, discolouration of body fluids, and symptoms of dryness and heat.
Too much heat typically affects the fluid and blood balance of the body and this can impact egg and sperm quality to varying degrees.
Click here to read more about Heat
Season Available: July – September
How it's typically cooked: Lightly salted to remove its bitterness and moisture and then roasted or fried in a griddle pan
Cautions: Due to high levels of nasunin in eggplant, caution should be taken by people with low levels of iron as nasunin chelates iron levels.  Caution should also be taken in pregnancy. Eggplant is also not recommended for cold type disorders in Chinese medicine.
Disclaimer: https://naturalfertilityexpert.com/disclaimer/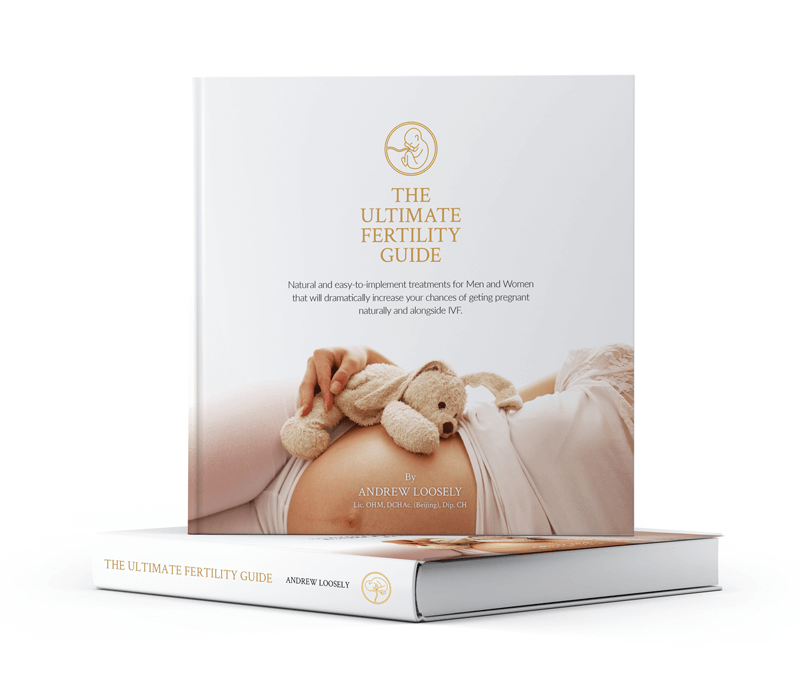 GRAB YOUR FREE E-COPY OF MY #1 BOOK (3rd Edition)
THE ULTIMATE FERTILITY GUIDE
Claim your free guide to discover the 3 steps that could dramatically speed up your journey to having your baby!
Unsubscribe any time. Your privacy is important to us and we never share your details. Once signed up you'll also receive helpful fertility tips emails, to give you expert support on your journey. Here's our Privacy Policy.
ANDREW LOOSELY
The Natural Fertility Expert
Fertility at 40+
© 1998-2023 Andrew Loosely Clinics Ltd - United Kingdom