Why you should eat Radish when trying to conceive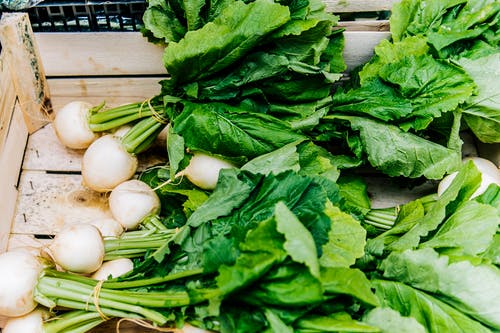 There are many varieties of radish such as: black, white (daikon), round radish, elongated French radish, horseradish, and watermelon radish to name a few.
Both the greens and the roots can be used in cooking and the roots have a slightly spicy flavour when eaten raw.
The Chinese have a proverb that reflects how well they think radish supports health:
"Eating radish in winter (and ginger in summer), one would not need any prescriptions from doctors."
High in Vitamin C, radishes are a great antioxidant and have been found to eliminate fungi that can disrupt fertility health.
Vitamin C: helps to repair and regenerate tissues, help with the absorption of iron, prevent scurvy, and decrease total and LDL ("bad") cholesterol and triglycerides. Research shows that vitamin C protects against free radicals due to its antioxidant nature. It also helps neutralize the effects of nitrites (a group of commonly used preservatives), which many people come into contact with daily. For fertility health, vitamin C is important in the process of absorption and also in its ability to support the luteal phase of the menstrual cycle.
Vitamin B6: Pyridoxine is involved in breaking many types of chemical bonds and is a component of many enzymes – which are involved in breaking down foods and substances, and also regulating steroid hormones. B6 is also a strong component of the immune system, which makes it vital to have in your diet.
Vitamin B2: Research shows that Riboflavin can act as an antioxidant, which helps to combat against harmful free radicals. Free radicals are known to negatively impact sperm and egg health, and so antioxidants are a vital part of the human diet.
Vitamin B9: Folate is an important nutrient for general and fertility health. It's involved in the creation of DNA as well as the building of proteins, and many other important functions including the healthy development of your baby's' spinal cord. During pregnancy folate also supports the growth of the placenta and helps to prevent several types of birth defects, especially those of the brain and spine.
Potassium: Is an electrolyte which counteracts the effects of sodium, helping to maintain consistent blood pressure levels – another important element for pregnancy.
Copper: Copper is essential for overall health and is involved in many processes in the body. It cannot be produced by the body and must, therefore, be consumed through food. Copper helps maintain healthy bones, blood vessels, nerves, and immune function, and it contributes to iron absorption.
Magnesium: Supports a healthy immune system as well as keeps bones strong. It is also great for stress, and combined with vitamin B6 can help induce sleep and alleviate symptoms of bloating and weight gain associated with PMS.
Manganese: is a naturally occurring mineral which aids in the formation of connective tissue, bones, blood-clotting factors, and sex hormones.
Calcium: Calcium is needed to build and maintain strong bones, support heart health, and for optimal function of the muscles and nerves. It is also required alongside Vitamin D to aid in its use throughout the body.
CHINESE FERTILITY MEDICINE USE IT TO:
Treat Qi Stagnation
Treat Dampness
Treat Heat
Eliminate toxins
QI STAGNATION
Qi (pronounced chee) is the Chinese Fertility Medicine word used to describe energy, life force, or vitality inside and outside the body.
Qi must always flow efficiently through the body to properly support the thousands of functions required of the organs and systems every day.
If the flow of Qi slows down it is regarded as being a Qi Stagnation pattern.
This typically results in a variety of symptoms that can lead to stress, mood changes, hormonal imbalance, and other functional symptoms reflecting a lack of circulation in the body.
All of these have the ability to affect your fertility health as the regulation and 'switching' of hormones, fluids, energy, blood require a smooth and constant flow of energy to work properly.
Click here to read more about Qi Stagnation
DAMPNESS
Dampness is the word used in Chinese Fertility Medicine to describe an overabundance of negative types of fluids that have accumulated in the body.
This includes mucus, phlegm, or water accumulation (edema) that build up over time in different areas of the body.
A variety of fertility issues can arise from having too much Dampness including immune disorders, fluid retention, circulatory issues, bacterial and fungal overgrowth, and other inflammatory diseases.
Reducing dampness can take some time, but the physical effects you receive will be worth it!
Click here to read more about Dampness
HEAT
Heat is a pattern of imbalance in Chinese Fertility Medicine that refers to one or more of the following: a feeling of heat in your body, a measured fever, or some type of inflammation typically related to infection.
It presents with signs of over-activity, mood changes, inflammatory issues, discolouration of body fluids, and symptoms of dryness and heat.
Too much heat typically affects the fluid and blood balance of the body and this can impact egg and sperm quality to varying degrees.
Click here to read more about Heat
REMOVE TOXINS
Generally, when there is heat there is also a build up of toxicity in the form of accumulated waste, and this needs to be cleared to reduce the inflammation.
Radish has a cooling nature and is excellent for increasing urination. This helps it to clear and cool the heat and inflammation and detoxify the waste through increased urination.
Season eaten: Winter to Spring
How it's typically cooked: To clear heat they are typically eaten raw (only when it suits the person's constitution to do so). Otherwise, they are cooked in stir-fries, soups or on their own by boiling, steaming or frying.
Cautions: Avoid eating them raw if you have signs of coldness or under activity.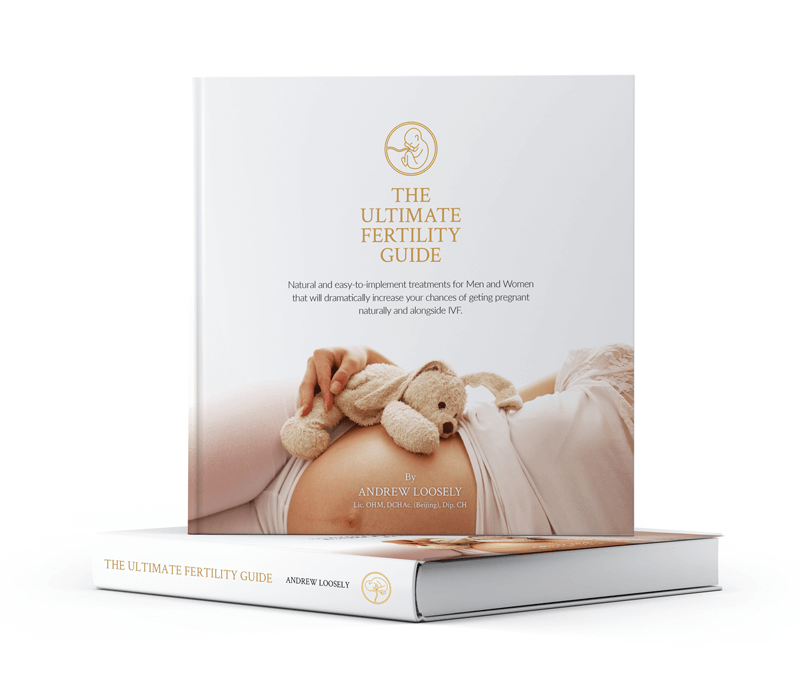 GRAB YOUR FREE E-COPY OF MY #1 BOOK (3rd Edition)
THE ULTIMATE FERTILITY GUIDE
Claim your free guide to discover the 3 steps that could dramatically speed up your journey to having your baby!
Unsubscribe any time. Your privacy is important to us and we never share your details. Once signed up you'll also receive helpful fertility tips emails, to give you expert support on your journey. Here's our Privacy Policy.
ANDREW LOOSELY
The Natural Fertility Expert
Fertility at 40+
© 1998-2023 Andrew Loosely Clinics Ltd - United Kingdom